Posted by May on 14th Jun 2018
Are you planning on travelling lots this summer? Here are some helpful tips we thought of that you can bring along on your next adventure!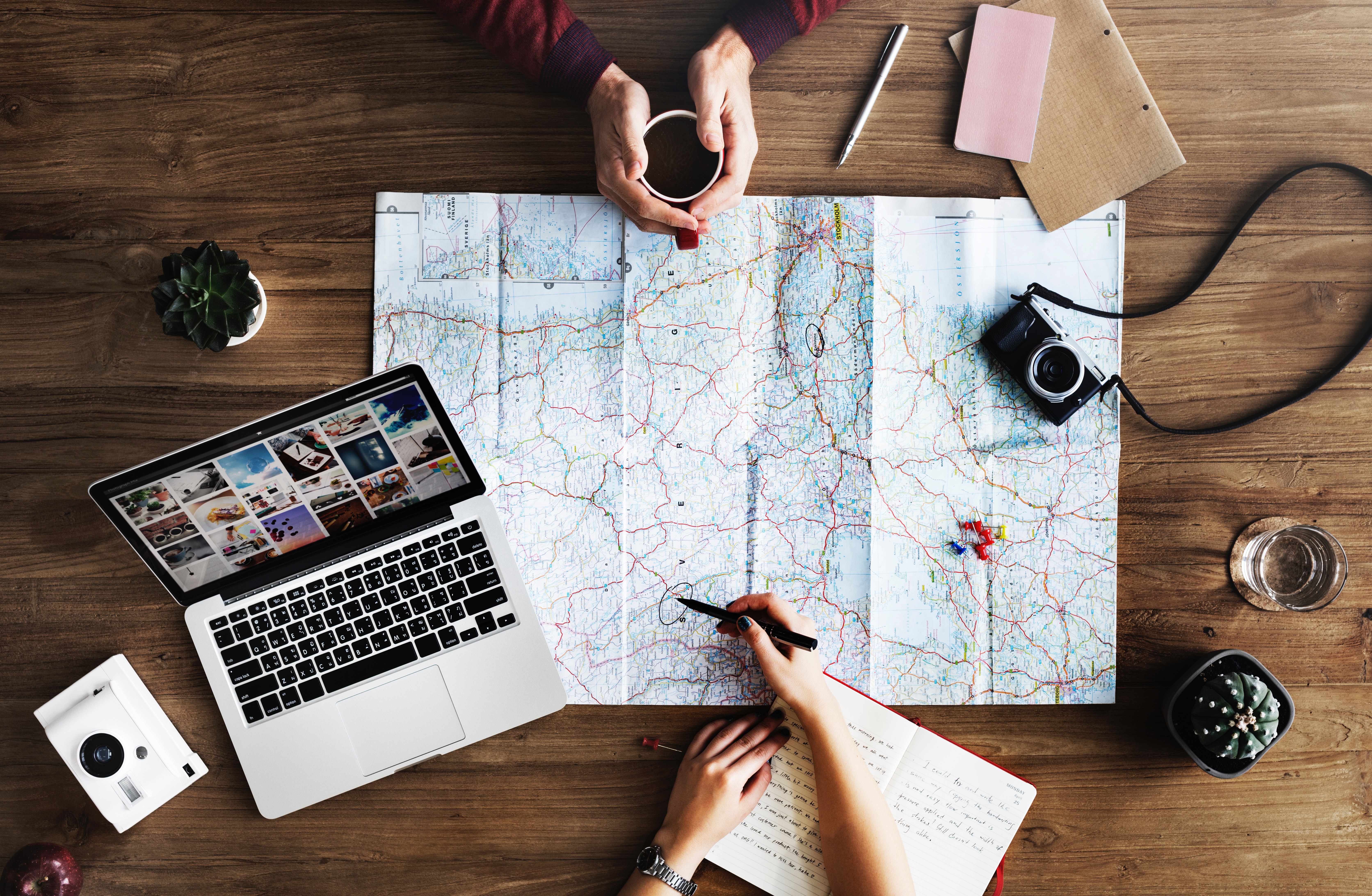 1.Planning to go cross over to another continent? We suggest packing a universal adapter ahead of time because it will be so much harder for you to find them at your destination (Surprising, right? One of our team members had to find out the hard way...). Now you may be thinking, "where can I get one?".
Well, lucky for you, we have an answer for you! If you head over to Hardgoods.ca, there's quite the selection you can choose from. Our favourite is the Universal Travel Adapter with USB Port. Its compact, has a convenient USB port, and the design allows for you to seamlessly transition electrical plug types without the fuss of changing extra parts.
2.Duffel Bags. Duffel bags are good for stuffing a lot of gear into a small compact space. We personally prefer duffels bags over carry on suitcases; they're less troublesome to travel with, especially when you are constantly on the road. A great choice we recommend would be the Team 365 Primary Duffel. It has adjustable straps, a side mesh pocket, and a front zipper pocket for your convenience!
3.Don't forget to bring a long sleeve sweater for those unexpected chilly days. If you scroll throughBlankClothing.ca, you can see that we have A LOT of long sleeve shirts. A good place to start would be the Gildan G840 DryBlend 50/50, it's made from a DryBlend fabric that keeps you cool and dry all day long. No sweat, no problem!
4.Make sure to stay hydrated and alert! Consider bringing along a travel friendly water purifier because you may not be suited for the water quality in other places. If you have internet access, there is also a great website called IsTheWaterSafeToDrink.Com, where you can enter the destination of the place you're travelling to and it will advise you on how the water is treated in that area.
5.While exploring an unfamiliar destination may be exciting, make sure to get acquainted with the destination's rules before you head over! For Canadians, Travel.gc.ca is a government run page with travel advice. It's a source for destination specific travel information that'll give you informed decisions while travelling safely abroad. You can check this page regularly for security conditions and areas to avoid, entry and exit requirements, local laws and culture, and where to find help when you are travelling as a Canadian citizen.
And there you have it, you're all set for your next adventure!