Our Top 7 Running Gear Choices
If you're a frequent runner, you probably know the struggle of wearing uncomfortable clothes, or wearing clothes that don't handle themselves in the rain or heat. Whatever your struggle has been, check out our top 7 running gear choices, and you may just find something that takes you that extra mile (or two!).
Team 365 Men's Zone Performance Tee
Up first is this Team 365 Men's Zone Performance Tee. Firstly, if you like to have more than one running tee in your closet, this one is perfect because it's super affordable. It also comes in 17 colours, so whatever look you're going for can be easily achieved. Now let's get on to what really puts the "performance" in "performance tee." It's 100% polyester, which provides moisture wicking properties to keep you dry and comfortable during your run. It will also prevent the buildup of bacteria that makes you stink. (Which is a win for you because no one will have to tell you to put on deodorant.) And there's more! The fabric offers UV protection so you won't burn during a long run in the straight sunlight. You also won't feel the constant nagging of a label, because the one that's there is heat-sealed for optimal comfort. Put this all together, and this Team 365 Men's Zone Performance Tee is a pretty awesome piece of running gear to add to your wardrobe. Want to see it? Check it out here.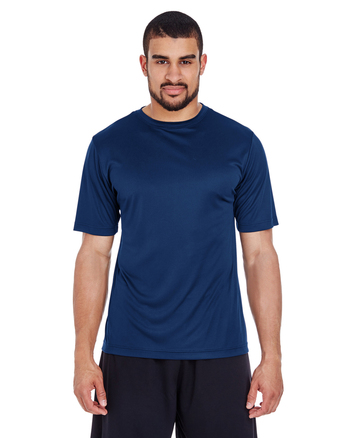 All Sport Ladies' Performance Racerback Tank Top
For ladies who prefer to run in a tank top, the All Sport Ladies' Performance Racerback Tank Top is a comfortable and affordable choice that provides pretty much everything you need. It's dry wicking and anti-microbial, which means it prevents moisture buildup and bacteria accumulation to keep you comfortable while you run. It's also got a tear-away label, so instead of being frustrated and itchy during your workout, you can just rip the label off and never have to deal with it again. Since it's a racerback, it allows for superior movement and freedom, so you can put in 110% at the gym, on the trail or track. Lastly, if you're picky about colours, there's 10 to choose from, so you shouldn't have an issue. Check out the All Sport Ladies' Performance Racerback Tank Top here!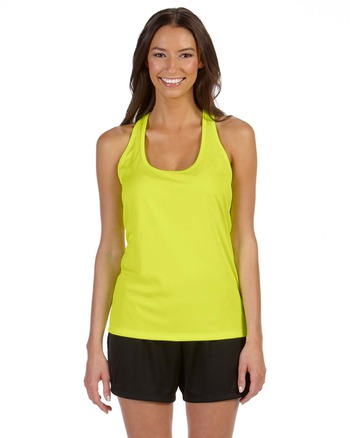 Team 365 Excel Interlock Performance Warm-Up
Ladies, if you want something with long sleeves that has an awesome contrast-colour look to it, check out the Team 365 Excel Interlock Performance Warm-Up. Like the others mentioned so far, it too is 100% polyester with all of the attached benefits, but this one is unique in its look. It's also got those long-sleeves, which are ideal when you don't want your whole arm exposed during, say, unruly Canadian weather. Seven colour options are available for this one, and up to size 3XL. Like the sound of the Team 365 Excel Performance Warm-Up? See it here.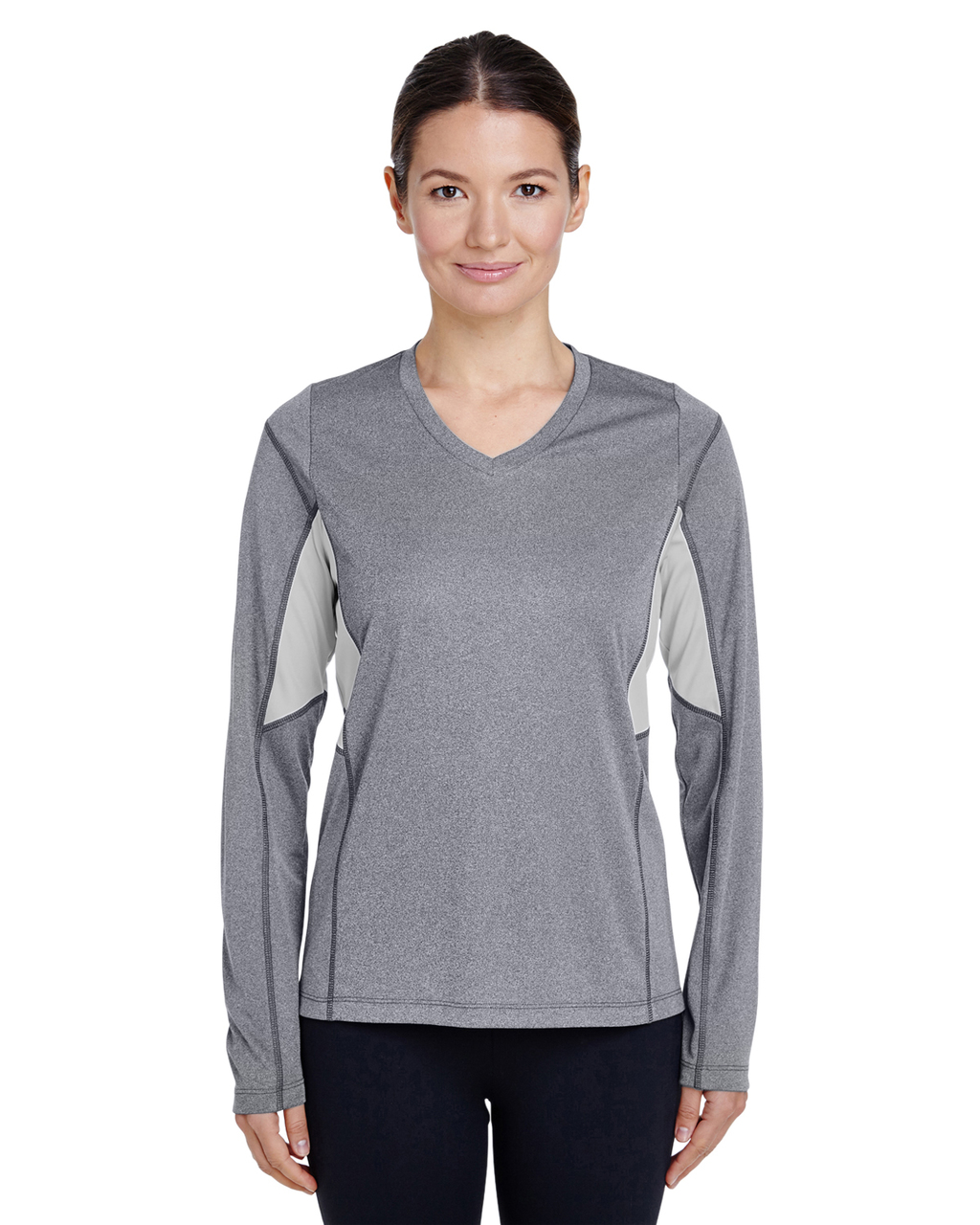 Team 365 Excel Mélange Performance Fleece Jacket
For guys that want a sleek, comfortable jacket to add to their collection of running gear, the Team 365 Excel Mélange Performance Fleece Jacket is an awesome choice. First of all, it just looks great with its contrast cover-stitch details and heathered look. But it brings more than looks to the table; it's made with 100% moisture-wicking polyester to keep you dry while the fleece provides that perfect layer when it's too cold to wear a tank or tee. The reverse coil zipper keeps anything in your pockets secure, so you don't have to worry about locking up or hiding your key somewhere when you go for a run. If you choose this Excel Mélange Performance Fleece Jacket, you have your choice of 7 colour combinations, and the price is pretty much unbeatable. Check it out here!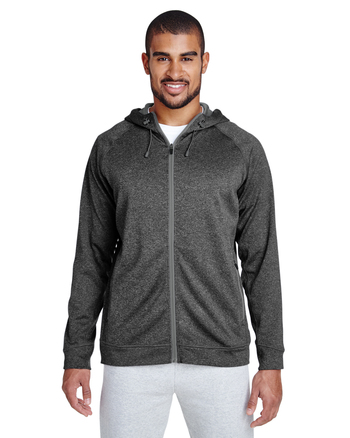 All Sport for Team 365 Ladies' Quarter-Zip Lightweight Pullover
Ladies: This one is for when you want that additional layer on a cold autumn morning run. It's made with a 100% polyester interlock fabric, which is sewn in a way to offer just the right amount of stretch and weight; an interlock is the Goldilocks of fabric weight, not too light, not too heavy. It also provides all those other awesome 100% polyester benefits, like moisture wicking and anti-microbial abilities. The quarter front zip-up style looks great, but also allows you to control how open you want the top of the neck to be, allowing for maximum comfort. You've got 5 colour choices available if you want to pick one of these up. Check out the Team 365 Ladies' Quarter-Zip Lightweight Pullover here!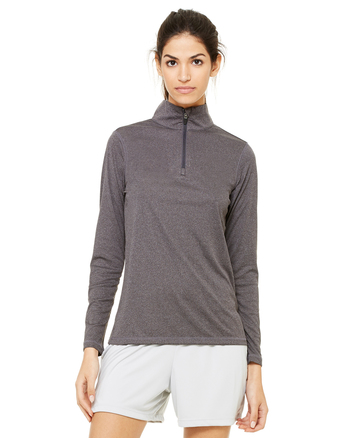 Gildan Performance Shorts with Pockets
The ultimate in simplicity and convenience: The Gildan Performance Shorts. These are perfect for a team, club or individual person looking for comfortable athletic shorts that offer all the benefits without having to spend a fortune on a brand name. They're the usual moisture-wicking and anti-microbial polyester, and they have that ever-coveted heat-transfer label for optimal comfort while you're running. Pick up a pair of these for under $8 bucks. If you're looking to outfit an entire team, bulk pricing ensures that your cost decreases with a larger order. You can shop the Gildan Performance Shorts here.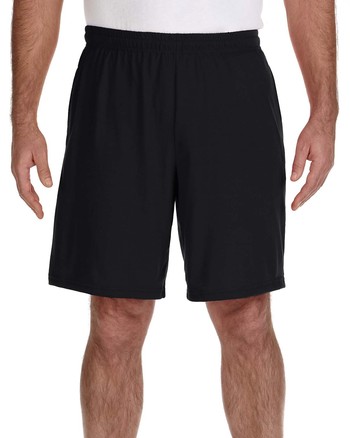 All Sport Capri Leggings
Can you wear leggings as everyday pants? This is a polarizing issue, as some women say you absolutely cannot, others say go for it. Rest assured, whatever you do decide to do with these All Sport Capri Leggings is up to you. We won't tell. You'll probably want to wear them for running or hitting the gym though, because they're anti-microbial and dry-wicking. You probably already know what that means if you've read this far, but just to remind you, it means that these leggings control moisture and microbial buildup. They're made with StretchFlex™ technology as well, which keeps them from losing their initial great fit, and the fabric itself is 90% nylon and 10% spandex. Wherever you stand on the leggings debate, you can be confident that these All Sport Capri Leggings will have you wanting to wear them all day long.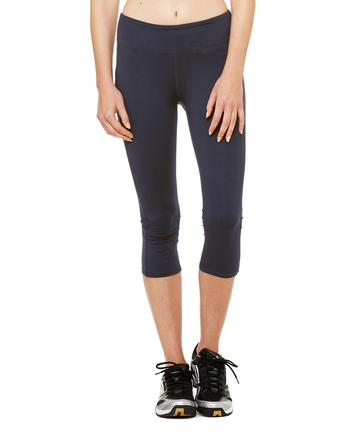 Cold weather, hot weather, rain or shine, you want to stay comfortable during any athletic activity. Hopefully this list has given you a couple of items to add to your list of running gear you need to pick up this year. Happy running!