Posted by May on 11th Dec 2018
We have exciting news! Let's give a warm welcome to Spyder Apparel to the Blankclothing.ca family. We're so excited for so many reasons. We're so glad to be expanding our winterwear collection with reliable and good quality brands we believe in and you will notice that Spyder is no exception to the list.
Second, many of you may already know that Spyder Apparel is designed with the latest materials and technologies. Just as Spyder has transformed skiing with apparel to protect and elevate the performance of athletes; the latest materials and fabrics they use, ranging from GORE-TEX to Primaloft have revolutionized the outdoor industry and remains the leading innovator in performance products. You are guaranteed long-lasting, comfortable weather protection from your head to your toes.
So let's take a look at what we have from Spyder: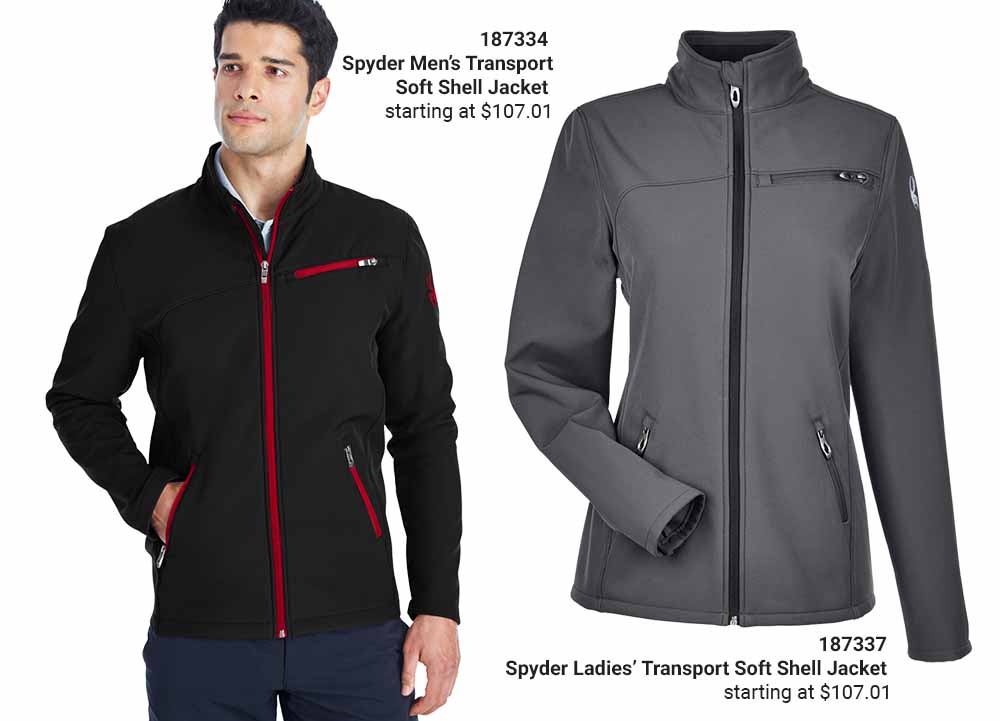 One of our staff favourites is the Spyder Transport Soft Shell Jacket. This softshell is a classic fit, it has reverse coil center front zipper, zippered hand-warmer pockets, a zippered chest pocket, and asymmetrical seam accents. The classic fit of this jacket is perfect to wear as an under layer to your bigger winter jacket.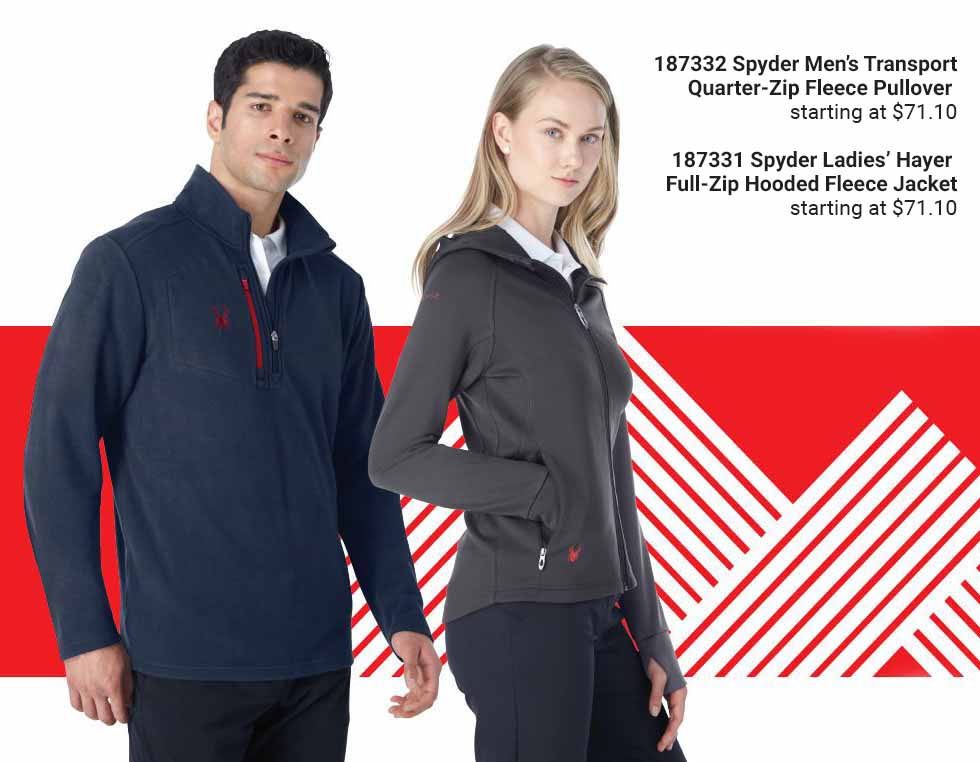 Can't go wrong with fleece in winter! This quarter zip is perfect if you want to layer something nice and cozy on top of your work attire without having it looking too comfortable.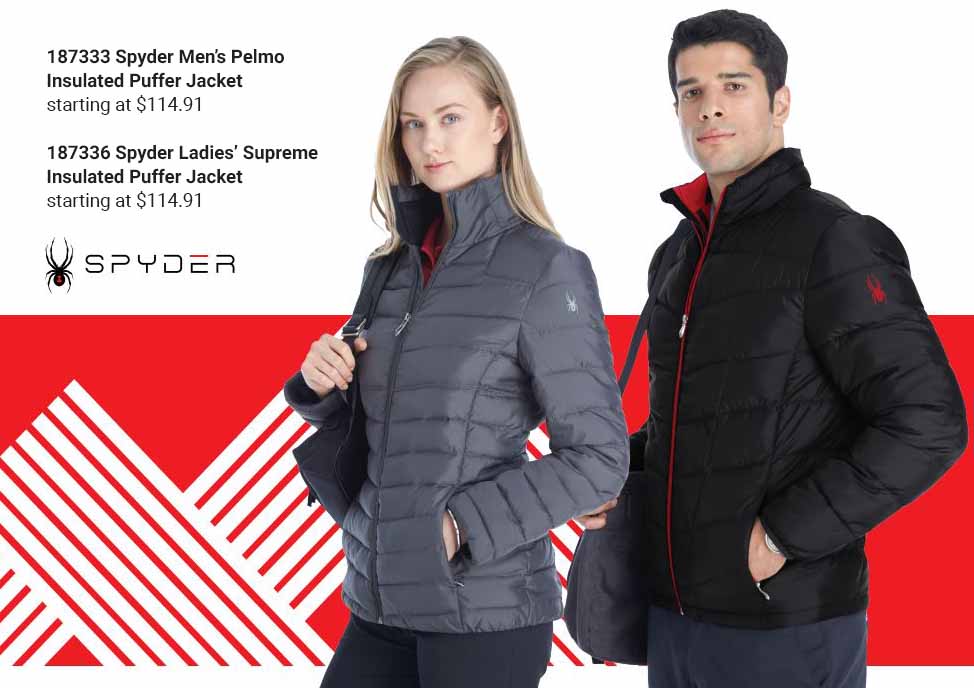 Of course, you can't do winter without a trusty puffer jacket and Spyder provides just that! It's made of 100% synthetic down insulation, it has a classic fit that compliments your shape.