Posted by May on 10th Jun 2019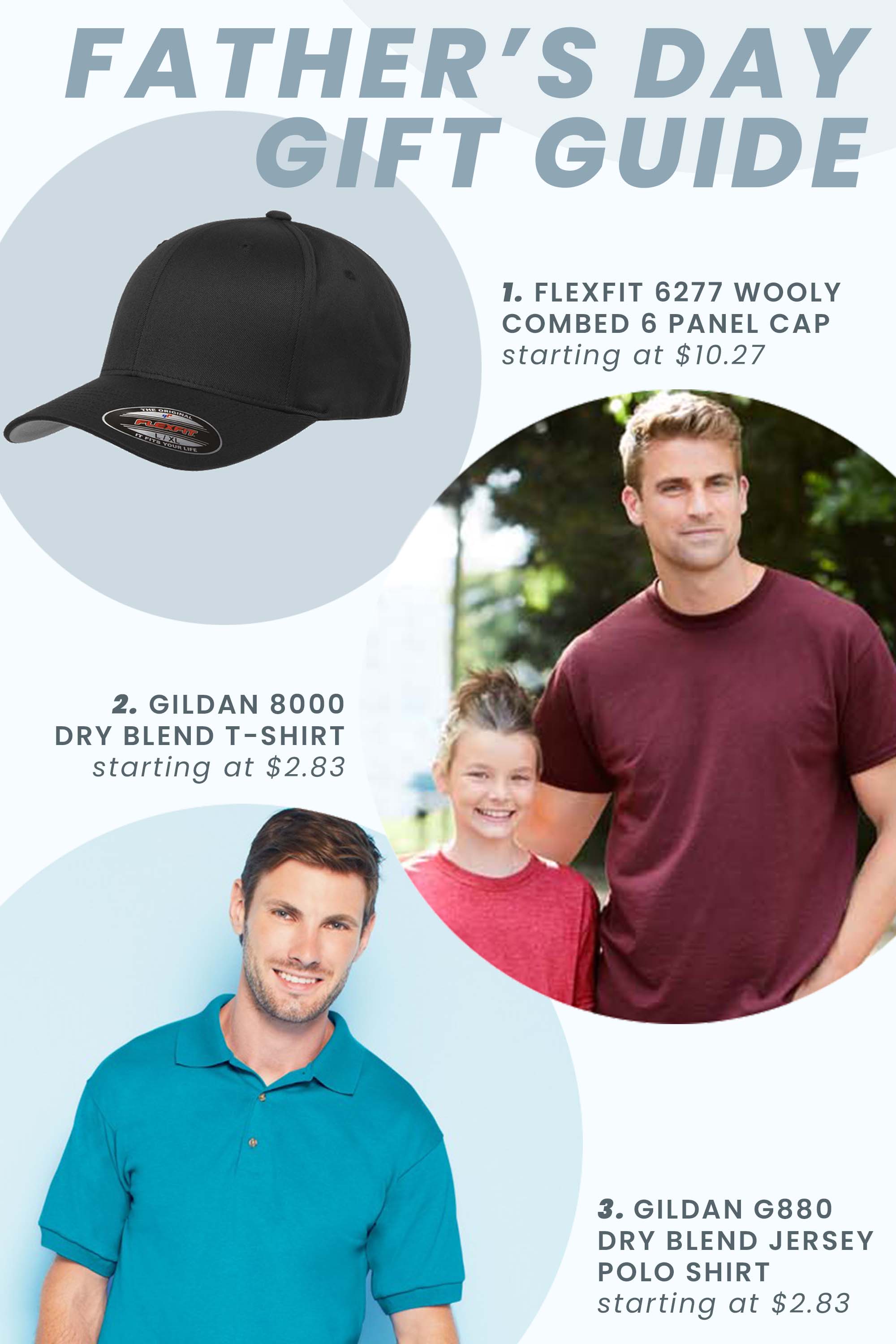 1. Flexfit 6277 Wooly Combed 6 Panel Cap

Ballcaps, a true staple to any dad's wardrobe. Whether he's wearing it while he coaches baseball or to the grocery store, baseball caps seem to be a part of the universal dad dress code. So why not grab him one (or a few?), perhaps a colour for each day of the week? Or better yet, get it customized "Best dad ever" or do him a solid and get some for him and his beer league. The Flexfit 6277 Wooly Combed 6 Panel Cap is the perfect best-selling ballcap your father will love.
2. Gildan G800 Dry Blend T-Shirt

This is a shirt that offers more than you expect. The Gildan G800 Dryblend 50/50 T-Shirt is available in a huge colour range, and up to size 5XL. The DryBlend fabric maintains comfort all day by keeping moisture away from your body, and it also has a heat-transfer label, so you won't suffer an itchy back all day.
3. Gildan G880 Dry Blend Jersey Polo Shirt
With a ton of colours and up to size 5XL, this Gildan DryBlend 50/50 Jersey Polo is a super comfortable and versatile shirt. Perfect for the dads that love to hit the golf course with his pals or for business meetings!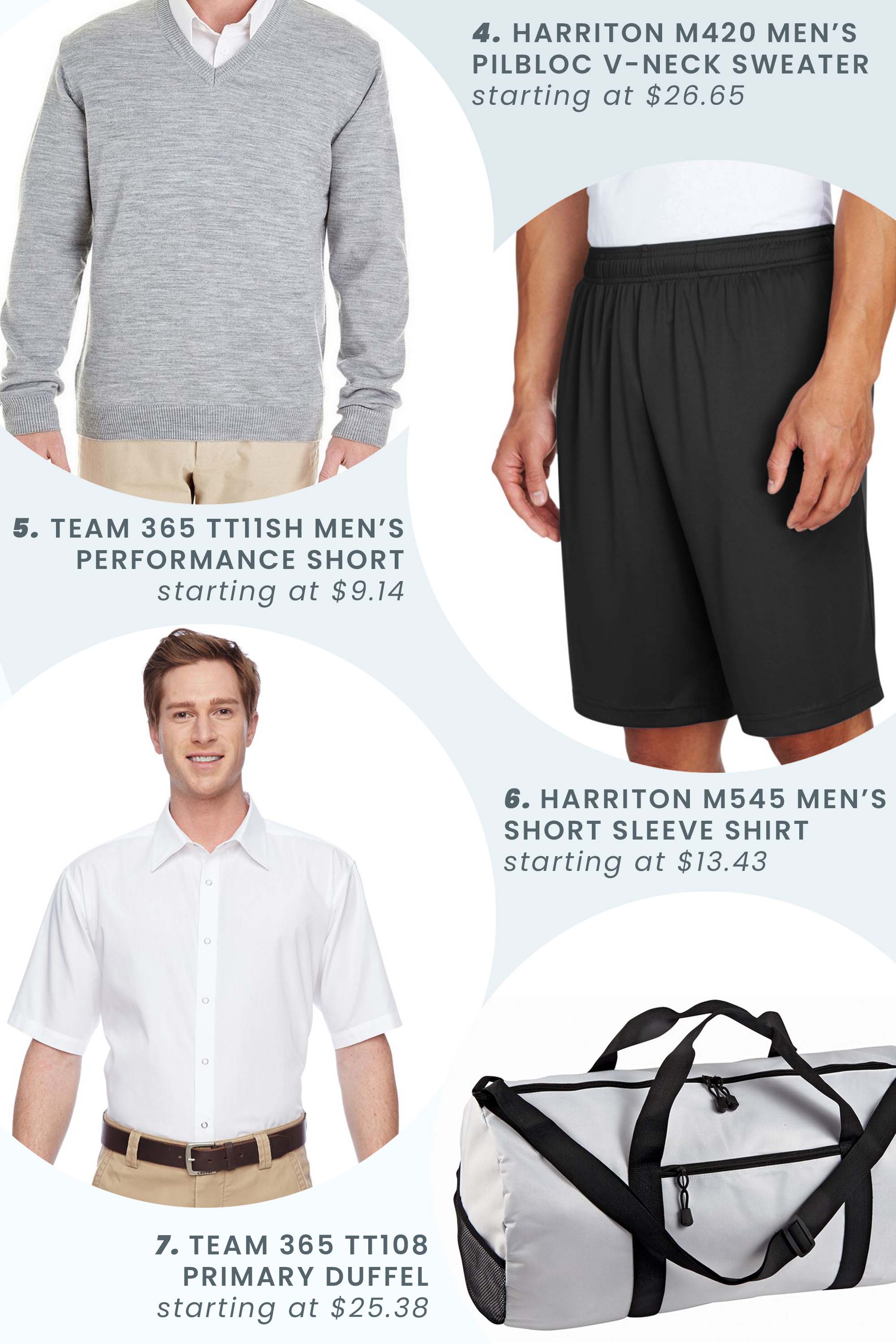 4. Harriton M420 Men's Pilbloc V-Neck Sweater

Thinking about getting dad something extra nice for Father's Day? Check out the Harriton M420 Men's Pilbloc V-Neck Sweater. The V-Neck allows for dad to layer his favourite shirt underneath for those chilly days!
5. Team TT11SH Men's Performance Short
Is dad currently trying to get back to the gym? Support him by getting these performance shorts from Team 365. And, if the gym schedule doesn't work out, he can always wear them as pj's or for lounging around the house.
6. Harriton M545 Men's Short Sleeve Shirt
The perfect short sleeve button up for those hot summer days. Keep dad looking cool and professional at the workplace!
7. Team 365 TT108 Primary Duffel

You really don't know how handy a duffel bag can be until it's in front of you! Great for the gym and great for travel, this duffel bag does it all.