Babies and toddlers can be tricky to buy for! You never know when and why their personal style changes, but you will definitely know when your kid is unhappy with the clothes you've put them in. At BlankClothing.ca, we have a large selection of baby and toddler clothes, perfect for customization or wearing as is! Check out some of our favourite clothing selections and learn about why we love them and why your kids will too!
RS4407 Rabbit Skins Infant Baby Rib Bow Tie Bodysuit
With a fabric bow tie sewn right onto the collar, the RS4407 will have your little ones looking cute and feeling comfy. It is made with 100% cotton and features a secure and efficient Velcro opening for emergency situations. It is also the perfect item to customize with an embroidered, screen-printed, or Cricut created design. This onesie comes in four different colours that will satisfy all kiddos and their specific style.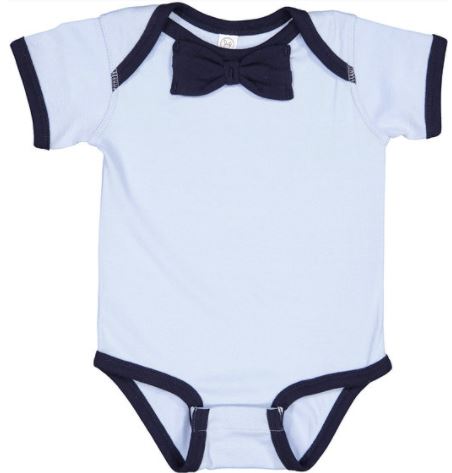 3326 Rabbit Skins Toddler Fleece Pullover Hood
Have your toddler looking fierce and feeling fresh in the 3326 Pullover Fleece Hoodie by Rabbit Skins. Made with your toddler in mind, it features a cozy hood and a kangaroo pocket so your toddler can carry their prized possessions wherever they go. With plenty of room for customization, the sky's the limit for the designs and patterns you can apply to this hoodie.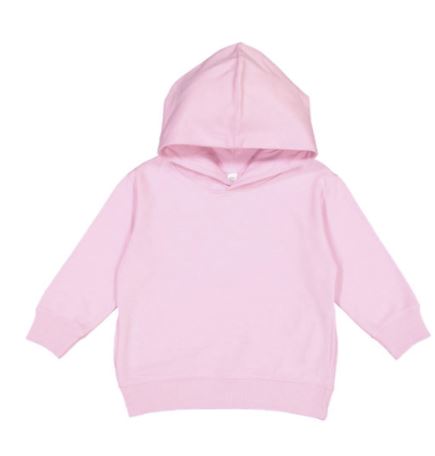 G510P Gildan Toddler Cotton T-shirt
The G510P is a classic toddler tee that won't break the bank! Style it with a pair of jeans or joggers to perfect a subtle yet stylish toddler outfit. It comes in 8 different colours, and at this price, why not buy them all! If you're looking to match with your toddler, check out the Adult sized G500 for the ultimate #twinning moment.
RS3379 Rabbit Skins Toddler Harborside Melange Sweatshirt with Elbow Patches
Do you need something comfy that is a little more formal than a regular pullover? Look no further than the RS3379 French Terry Crewneck by Rabbit Skins! This hot little number features colour contrasting fabric on the collar and the elasticized bottom hem, and also has elbow patches sewn on for extra style. Pair with jeans, dress pants, or cargo shorts for a smart and sophisticated fit. Dress to impress and style your tike in the RS3379 French Terry Crewneck.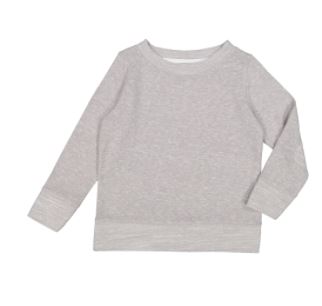 5379 Rabbit Skins Toddler Girl's Harborside Melange French Terry Twirl Dress
The 5379 French Terry Twirl dress by rabbit skins is a fabulous choice if you're needing a formal outfit that your kid can play in! Made from soft polyester and cotton French Terry fabric, this dress comes in four different colours and is great for any occasion. The French Terry Twirl dress is a breathable, cute, and easily customizable dress will be a staple in any little person's closet. Pair with a matching bow or hat for a picture perfect Sunday afternoon fit!